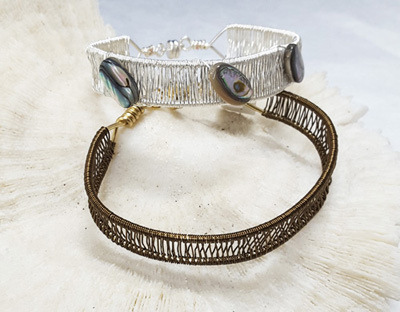 Learn to make a Woven Bracelet.
Preparation is an important part of the class, so drop in the week before the class to pick supplies for your project. Our designers are here to assist you.

Class length 3 hours, 8 people per class.
Free Registration .

Level 1.Check out our class calendar for upcoming dates.
Students must have their own tools.